10 Easy Winter Cocktail Recipes
Just because it's cold outside doesn't mean the quality of your cocktails has to suffer. Whether you're hosting dinner for the holidays or hanging out by the fire, great-tasting cocktails are a must. We're sharing 10 easy winter cocktail recipes you can make with a few simple ingredients (and award-winning whiskey, of course).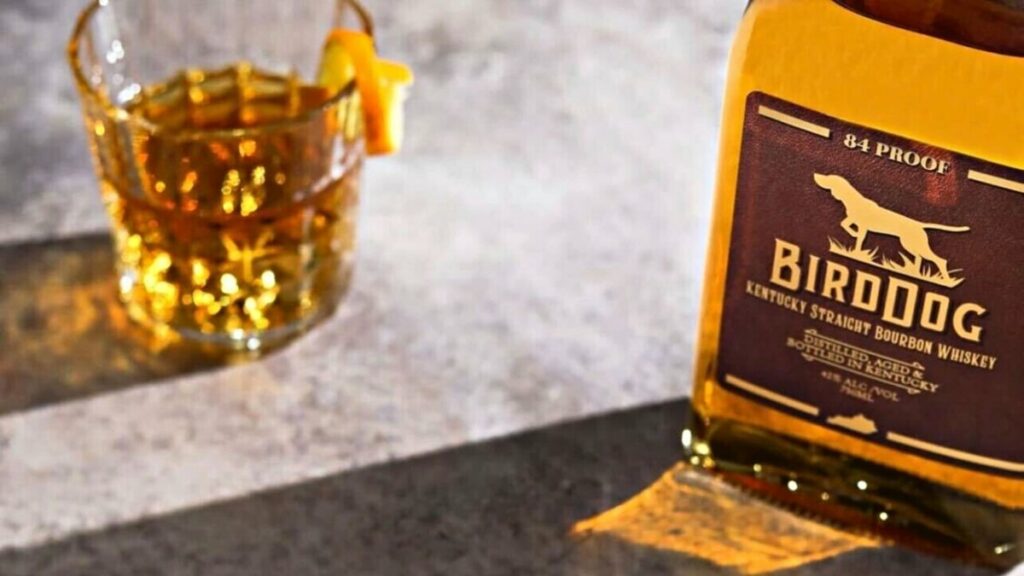 BOURBON WINTER COCKTAIL RECIPES
Bourbon Whiskey is meant to be enjoyed year-round— whether it's muddled with mint for the Kentucky Derby or mixed with ginger beer for a Kentucky Mule, there is no wrong time to be sippin' on bourbon. Many people switch to drinking bourbon in the winter because of the smooth, warm finish it leaves on your palette. It's also fairly easy to mix and craft cocktails with.
We're sharing a few of our favorite bourbon cocktail recipes that are sure to warm you up this season.
Old Buddy, Old Fashioned: In a rocks or an Old Fashioned glass, muddle a splash of club soda, 1 tsp. of sugar, an orange wheel, a cherry, and 4 dashes of Angostura bitters. Remove the orange, fill with ice and then add 2 oz Bird Dog Kentucky Bourbon Whiskey. Garnish with a fresh orange wheel. Add a cherry if desired.
Brazen Thief: Start with a rocks glass and rinse it with scotch. Add 1.25 oz of Bird Dog Kentucky Straight Bourbon, .05 oz Campari, .25 oz Yellow Chartreuse, .25 oz sweet vermouth, and 2 dashes of orange bitters to a shaker with ice. Shake and double strain into a glass with a large ice cube. Garnish with an orange twist.
Palmero: Add 1.25 oz Bird Dog Kentucky Straight Bourbon, 0.5 oz orange juice, and 0.25 oz sour mix into a shaker with ice. Shake briefly and strain into a shot glass.
FLAVORED WHISKEY COCKTAIL RECIPES
Whether you're baking holiday cookies or hanging by the fire, you should be sippin' on something delicious and full of flavor. Bird Dog Whiskey has a collection of flavored whiskies that were meant for the fall and winter seasons. Flavors such as peanut butter, salted caramel, and chocolate all bring a warm, smooth, rich taste to your palette. The best part about our flavored whiskey is that it's made with real Kentucky bourbon and packs a punch of flavor. With these cocktails, you'll only need a bottle and a few ingredients.
Caramel Apple Whiskey Cocktail: Add ice to a cocktail glass. Then pour 1 oz of Bird Dog Salted Caramel Whiskey, 1 oz Bird Dog Apple Whiskey, and .5 oz of lemon juice over ice. Top with ginger ale and garnish with a lemon wheel.
Chocolate Martini: Add 2 oz of Bird Dog Chocolate Whiskey and 1 oz of Creme de Cacao to a shaker. Add ice and shake until chilled. Double strain into a martini glass. To dress this martini up, drizzle chocolate syrup in the class before straining.
Southern Sipper: Add 2 oz of Bird Dog Peanut Butter Whiskey, a dash of orange bitters, a dash of Aztec chocolate bitters, and .25 oz of simple syrup to a rocks glass. Add a large ice ball or cube to the glass and stir gently. Garnish with an orange peel.
Barking Negroni: Add 1 oz Bird Dog Maple Whiskey, 1 oz Campari, and 1 oz Italian red vermouth to a rocks glass. Add a large ice cube and stir. Garnish with an orange twist.
Peanutini: Rim a martini glass with chocolate syrup, then drizzle more chocolate syrup inside. In a shake with ice, add 1 oz Bird Dog Peanut Butter Whiskey, 1 oz Godiva White Chocolate Liqueur, and .5 oz half & half. Shake and double strain into the prepared martini glass.
The Salty Dude: Add ice into a rocks glass. Add 1 oz Bird Dog Salted Caramel Whiskey, 1 oz of Kahlua Coffee Liqueur, and 4 oz of milk. Stir (or not) and enjoy.
Cinnamon Cider: Add 1.5 oz Bird Dog Hot Cinnamon Whiskey and 4 oz warm cider to a glass. Add a dash of honey and cinnamon, stir lightly, then garnish with a cinnamon stick.
Although it's chilly outside, stay warm with Bird Dog Whiskey. Ready to start mixing up some cocktails? Find a bottle near you. If you try any of the above recipes or mix your own creation, be sure to post your photos on social media and tag us @birddogwhiskey.