What to Mix with Honey Whiskey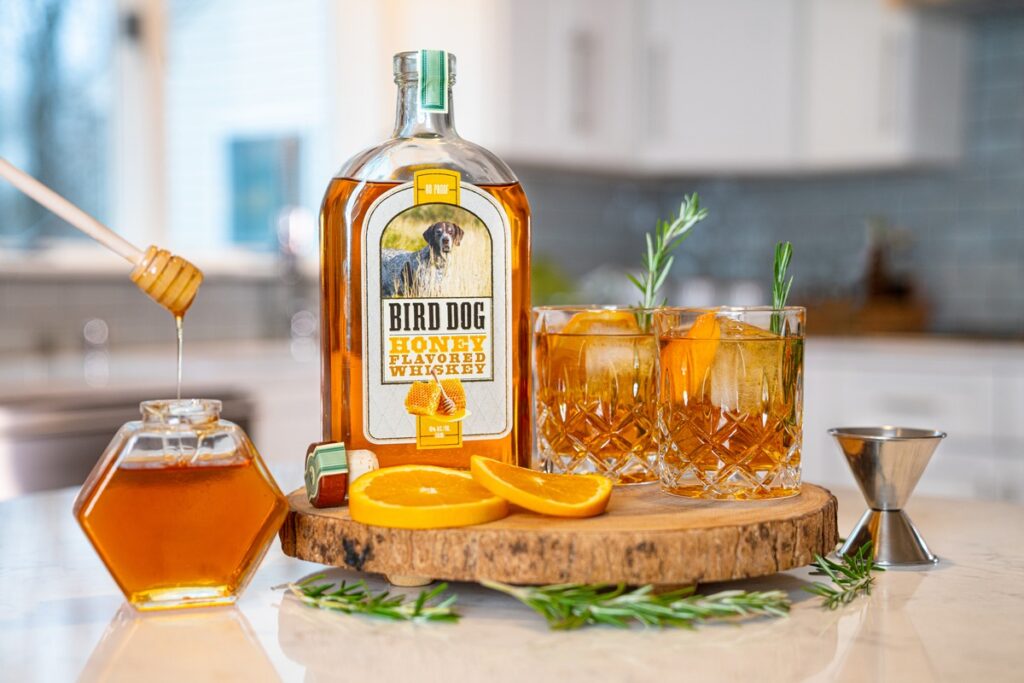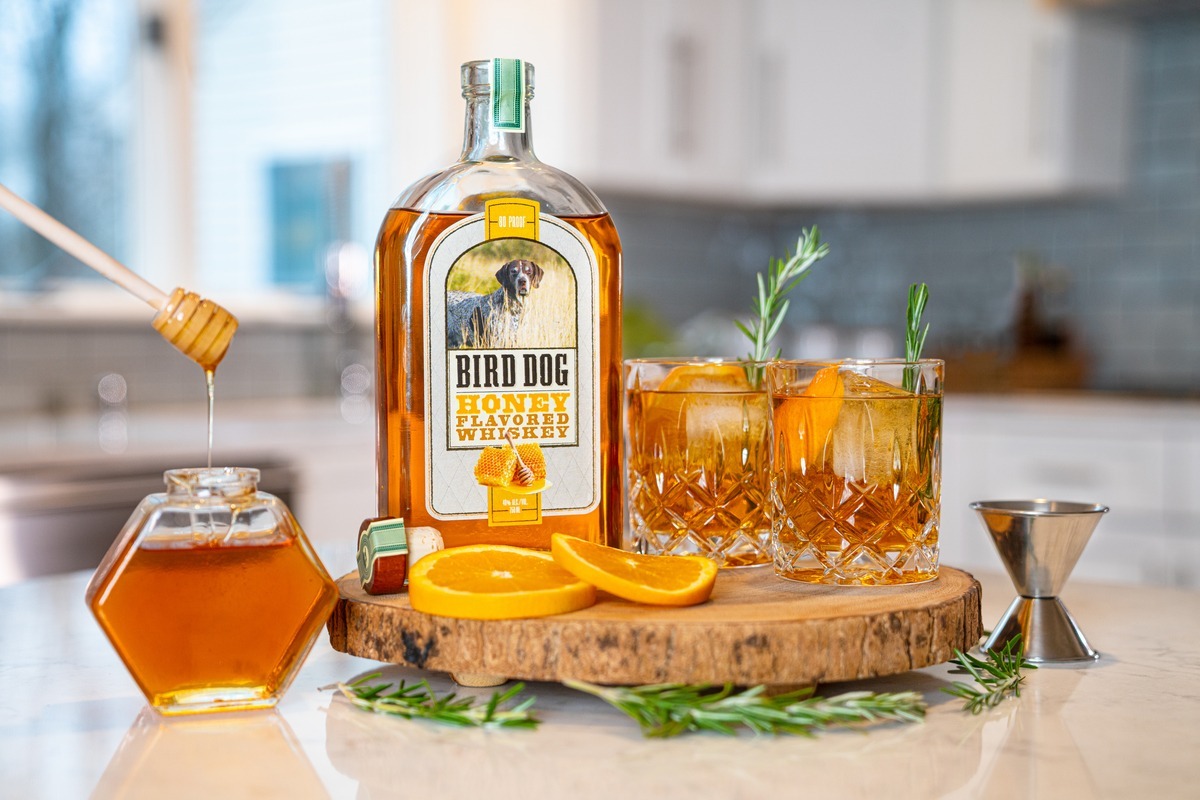 Honey, We're Home…with the Newest Flavor of Bird Dog Whiskey
At Bird Dog Whiskey, we're proud as hell to introduce our newest flavor: Bird Dog Honey Flavored Whiskey. Crafted by infusing sweet, golden honey with our Kentucky Straight Bourbon Whiskey, it's bottled at 80 proof (a little stronger than most 😁). It features delicious honey notes complemented with hints of wood char and light spice for a flawless finish.
But once you get it, what do you mix with honey whiskey for the perfect cocktail? It all depends on how you want to enjoy your honey whiskey cocktail, and what you choose to mix it with.
What to Mix with Honey Whiskey for a Little Something That's Naturally Sweet
When you're in the mood for sweetness and you want only the essentials, mixed as the cocktail gods intended, we recommend sticking with the basics. And what goes better with honey than a good, old-fashioned lemon? When combined, the two create an incredible flavor: a little sweet, a little tart, and crisp and refreshing all the way through.
But honey and lemon juice aren't the only natural ingredients accompanying Bird Dog Honey Flavored Whiskey in the Frozen Peach Bees Knees Cocktail. For a cool, crisp sensation—and a punch of sweetness—we blend in frozen peaches, then top it all off with a slice of lemon. When you follow this recipe, all you need is nature's bounty (and a few ounces of Bird Dog Whiskey, of course).
Frozen Peach Bees Knees Cocktail
Ingredients:
1½ ounces honey whiskey
2 tablespoons fresh lemon juice
1 tablespoon plus 1 teaspoon honey
½ cup frozen sliced peaches (4 or 5 large slices)
1 cup ice
lemon slice
To mix, combine honey whiskey, lemon juice, honey, frozen peaches and ice in a blender; blend on high speed until smooth. Pour the cocktail into a cocktail glass and garnish with a slice of lemon, if desired.
What to Mix with Honey Whiskey When You Want That Lemony Goodness
Now, if you were liking the way that lemon sounded in the Frozen Peach Bees Knees Cocktail, then have we got the mix for you. Meet our Honey Whiskey Iced Tea.
When can you enjoy this one? The real question is, when can't you. Celebrating around the bonfire with friends on a hot summer night? Let the iced tea keep you cool. Tire yourself out working on the yard in that summer heat? Let the lemon's sharpness give you life while the honey whiskey helps you unwind. The kicker? The Honey Whiskey Iced Tea is so easy to make that it's ready in minutes. Fewer ingredients means a quicker mix, and a quicker mix means more time to kick back and enjoy a rewarding honey whiskey cocktail that keeps life full of flavor.
Honey Whiskey Iced Tea Cocktail
Ingredients:
4 oz honey whiskey
1 part lemonade
1 part unsweetened iced tea
lemon slice
To mix, pour honey whiskey into a glass full of ice. Mix in equal parts lemonade and iced tea. Add a lemon slice or garnish as desired.
What to Mix with Honey Whiskey When Minty Freshness is What You Crave
Finally, if you love honey but also have that minty-fresh flavor on your mind, the honey whiskey cocktail you're looking for is the Honey Mint Whiskey Mojito. Containing all the usual bright mint flavors and citrus notes, this is the mojito you know and love, but with a whiskey twist. The Bird Dog Honey Flavored Whiskey sweetens this refreshing classic, with the ginger ale lending a hand. While the mojito is a staple, the result of this recipe is a heavenly whiskey cocktail that will make your tastebuds say, "Hell yes."
Honey Mint Whiskey Mojito
Ingredients:
10 leaves fresh mint
2 tbsp honey
2 tbsp sugar
juice of 1 lime
4 oz honey whiskey
4 oz ginger ale
To mix, place fresh mint leaves, honey, sugar and lime juice in a cocktail shaker then muddle with a wooden spoon until sugar is dissolved. Add ice, honey whiskey and ginger ale then shake ingredients vigorously in the container. Strain mixture into glasses filled with ice and garnish with fresh mint and lime if desired.