What to Mix With Salted Caramel Whiskey
The marriage of salt and caramel is one of those flavor combinations that doesn't seem like a match on the surface — until it collides with your taste buds. It turns out opposites do attract. Adding a touch of sea salt to caramel ratchets up the sweet factor and leaves you with that curious, lip-smacking sensation. And it's the perfect flavor to pair with Bird Dog's award-winning bourbon whiskey, enhancing its natural caramel notes and vanilla and oak undertones.
When we decided to make salted caramel the newest addition to our lineup of mouth-watering flavors, our experts went to work on getting the recipe just right. The result is the same flavored whiskey experience that tastes great on the rocks or as the star of a spectacular cocktail. But the possibilities don't end with salted caramel whiskey drink recipes. You can also use Bird Dog's Salted Caramel Whiskey to stir up a batch of delicious caramel sauce. Use it on grilled fruit, bite-sized brownies or on top of your ice cream sundae.
SALTED CARAMEL WHISKEY RECIPES
Deciding what to mix with salted caramel whiskey can be overwhelming; what doesn't taste better with this sweet and savory showstopper? But not to worry — our professional mixologists have narrowed the list down for you. They put their own twist on classic caramel dance partners (caramel apples, anyone?) and even concocted a salted caramel whiskey drink The Dude would abide:
Warm up a saucepan over medium heat and mix 2 cups of sugar with ½ cup of water. Once the sugar mixture comes to a gentle boil, wait until it turns an amber color and turn off the heat (approximately 6 minutes). Slowly add 1 cup of heavy cream, whisking briskly to incorporate. Finish off by stirring in ½ cup of Bird Dog Salted Caramel Whiskey.
Drizzle homemade Bird Dog caramel sauce in your favorite martini glass (see recipe above). Then add 2 oz. of Bird Dog Salted Caramel Whiskey, 2 oz. of Irish cream liqueur, 2 oz. of milk and ice to a martini shaker. Shake, strain, pour, and enjoy.
We know, we know. Being salty is very un-Dude, but it happens occasionally (picture the Dude in a cab with the Eagles on the radio). To make this salted caramel white russian, add ice to a rocks glass, then add 1 oz. Bird Dog Salted Caramel Whiskey, 1 oz. of coffee liqueur and 4 oz. of milk.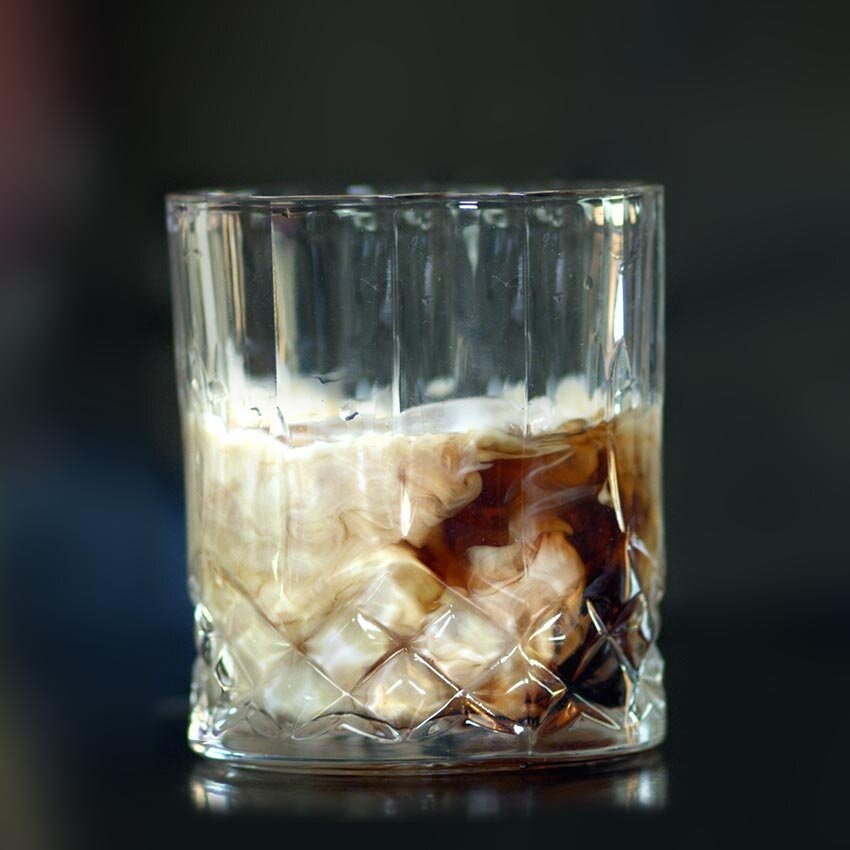 Add ice to a copper mug or tall glass. Pour 2 oz. of Bird Dog Salted Caramel Whiskey over ice and top with 4 oz. of ginger ale. Finish by garnishing with a slice of lime or a sprig of mint.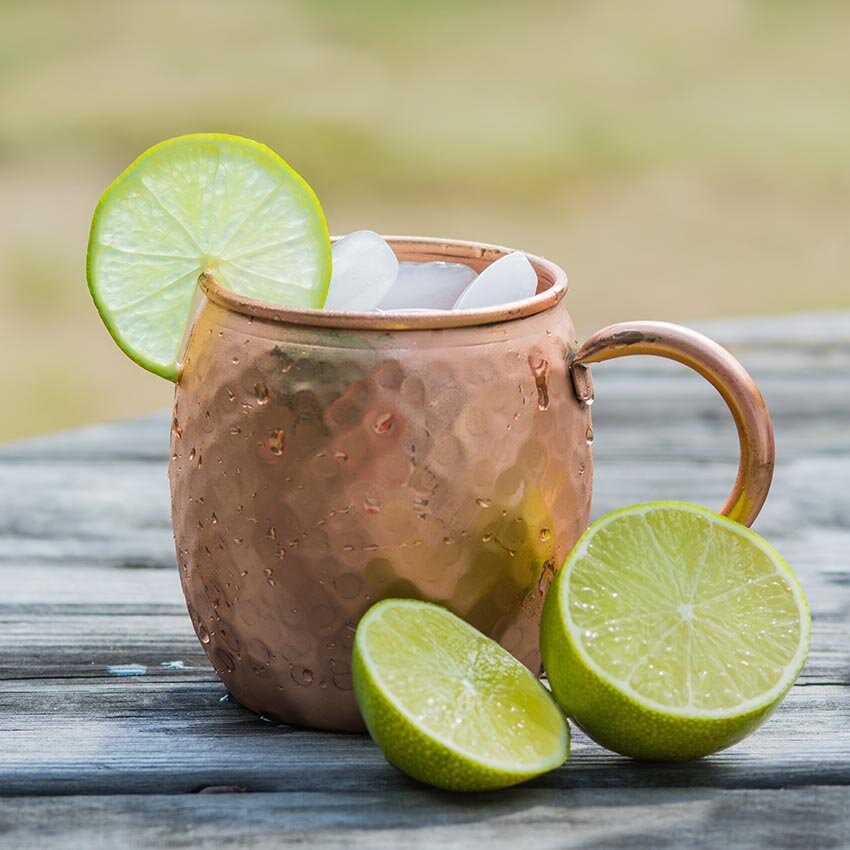 Add ice to a cocktail glass. Then pour 1 oz. Bird Dog Salted Caramel Whiskey, 1 oz. Bird Dog Apple Whiskey, and ½ oz of lemon juice. Top with 4 oz. of ginger ale for a tart and fizzy treat.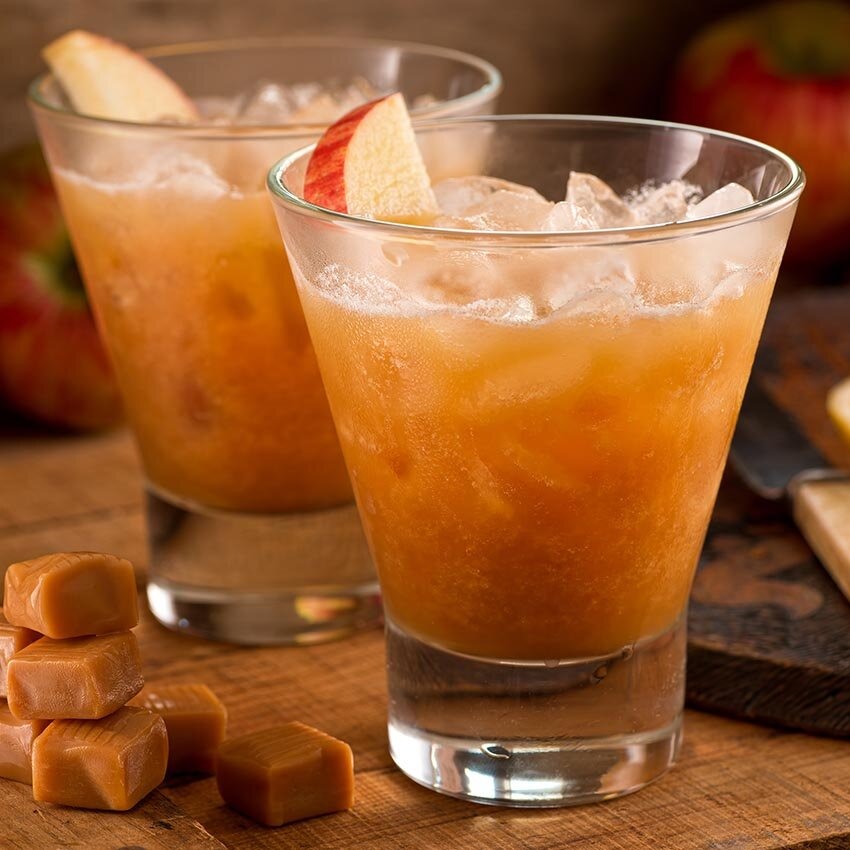 With Bird Dog Salted Caramel Whiskey, there are no limits to the sweet and savory delights you can dream up. If you try any of the above recipes or mix your own creation, be sure to post your photos on social media and tag @birddogwhiskey for a chance to be featured on our page.
And if you need more salted caramel whiskey cocktail inspiration, don't hesitate to contact us.