What Foods to Pair with Peanut Butter Whiskey
Peanut butter and whiskey are a match made in heaven. The delicious taste and smell of peanut butter whiskey includes vanilla oakiness of the base whiskey, the notes of peanut, salt and cream on the way down, and the hint of caramel at the end. But why not go a step further? What food goes with peanut butter whiskey?
The short answer is "a lot." Peanut butter itself goes great with just about anything, and peanut butter whiskey is no different. Here are a few of the best peanut butter whiskey food pairings.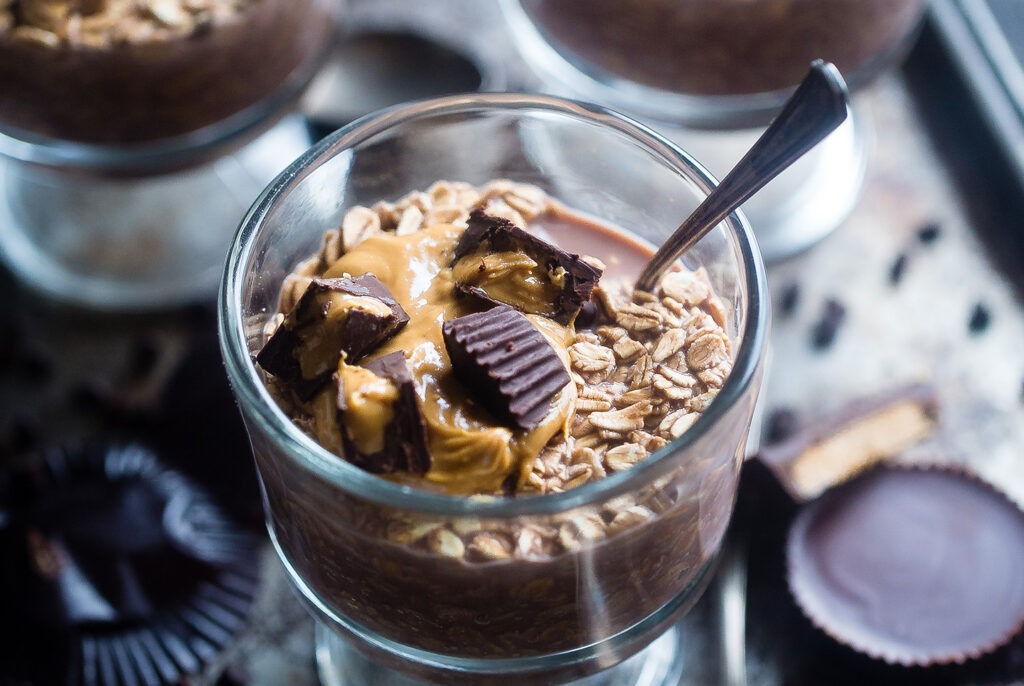 Fruit That Goes With Peanut Butter Whiskey
Peanut butter goes great with most fruits, so it's no surprise that fresh or dried fruit goes with peanut butter whiskey, too. We tend to avoid eating citrus with whiskey — the strong taste of citrus fruits can easily become overpowering — but otherwise, you really can't go wrong. Here are a few of our favorite fruits to pair with peanut butter whiskey:
Apples: Whether you like snacking on plain apples or enjoy a slice of apple pie or crumble, peanut butter whiskey is a great complement.
Strawberries: The sweetness of strawberries pairs delightfully with the notes of vanilla in whiskey, and the creaminess of peanut butter brings it all together.
Melons: On a hot night in August, there's nothing like pairing peanut butter whiskey with the quintessential summer flavor of watermelon. Try it with cantaloupe, honeydew, and other favorite melons too.
Bananas: Banana and peanut butter are a classic flavor pairing. Plus, the creaminess of a banana pairs well with the vanilla and caramel tones of whiskey.
Avocado: For a lower-sugar option, try a glass of peanut butter whiskey with guacamole, avocado toast, or just a plain avocado with a little salt.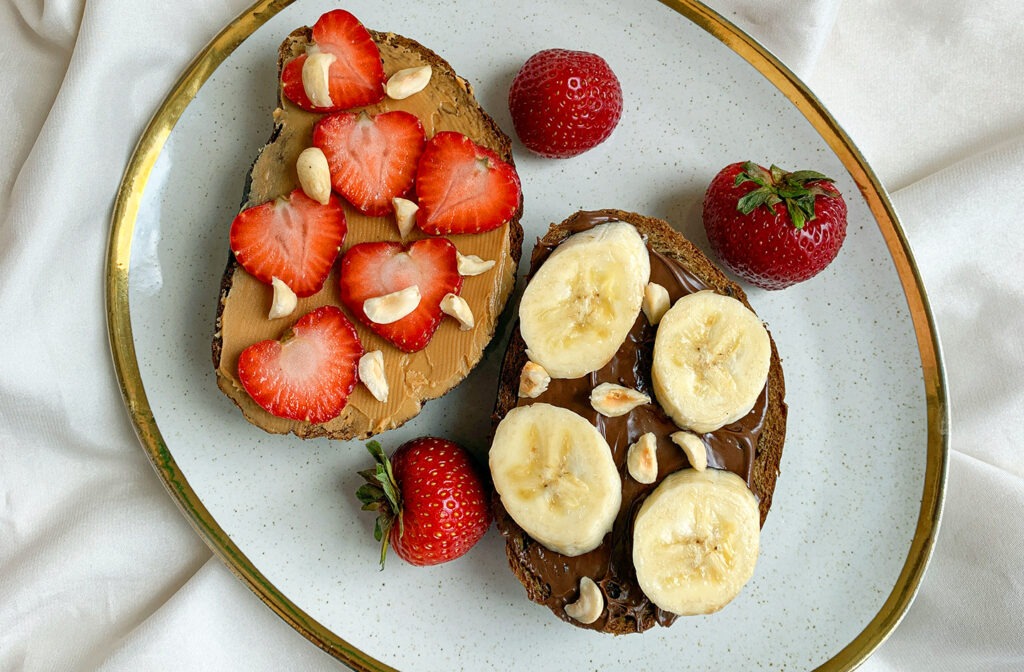 What's better than ending your day with a glass of peanut butter whiskey and a sweet treat? Here are three of our favorite sweet desserts and snacks to pair with peanut butter whiskey:
Chocolate: No surprises here; chocolate goes great with just about anything, and so does peanut butter. Try a good-quality dark chocolate to enhance the subtleties in the flavor of peanut butter whiskey and vice versa.
Marshmallow: The charred taste of a toasted marshmallow is the perfect complement to the sweetness and complexity of peanut butter whiskey's flavor profile. It's perfect for enjoying around a campfire in late summer or fall.
Caramel: Any caramel candy or sauce will enhance the caramel notes already found in whiskey. Plus, who doesn't love peanut butter and caramel?
Main Course Foods That Go With Peanut Butter Whiskey
So far we've covered snacks and desserts, but don't underestimate the power of peanut butter whiskey to pair with your dinner, too. Some of the main courses we like best with peanut butter whiskey include:
Chicken Wings: The smoky, rich flavor notes of grilled chicken bring out some of the complex flavors in peanut butter whiskey. It's great with either a honey glaze or barbecue sauce.
Pasta: Whiskey and Italian food may seem like an unlikely match, but this non-traditional pairing actually works very well. The dry whiskey base counterbalances and enhances the flavor profile of most pastas and meat dishes.
Pork: Pork's relatively mild flavor pairs well with the good-natured, complex taste of peanut butter whiskey. Try it with pulled pork, pork ribs, slow-cooked pork belly, or pork chops with plenty of caramelized flavors on the plate.
Chili: Chili is a hearty meal with a ton of flavor, so a smooth and refreshing glass of peanut butter whiskey is the perfect way to wash it down.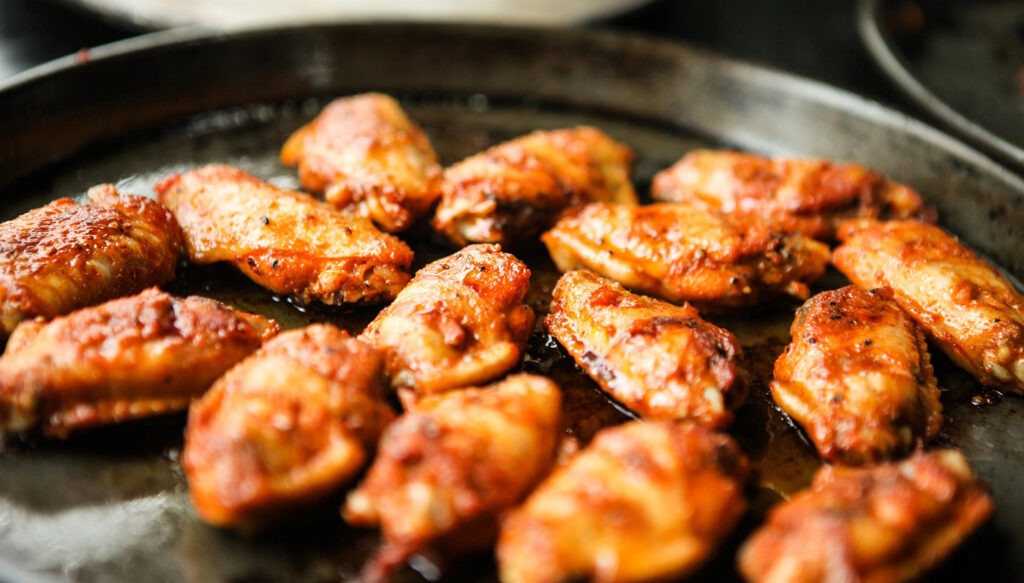 It's no surprise that peanut butter whiskey has inherited peanut butter's delicious ability to pair with just about anything. And our specific blend works so well that the global World Whiskies Awards awarded Bird Dog's Peanut Butter Flavored Whiskey as the winner for the best American flavored whiskey of 2021.
If you're ready to start pairing peanut butter whiskey with some of your own favorite foods, order Bird Dog Whiskey online from some trusty retailer or locate a bottle of Bird Dog Peanut Butter Flavored Whiskey near you. Life is short—give peanut butter whiskey a shot!