What Peanut Butter Whiskey Tastes & Smells Like
Peanut butter and whiskey. Salty and smooth. Crunchy… no just kidding, crunchy peanut butter is terrible. Both flavors seem totally different from each other, but together they're a match made in heaven. As whiskey enthusiasts, the team here at Bird Dog Whiskey have a long history of unique flavor combinations—you've probably tried a few if you're reading this—and peanut butter is one of our most popular varieties because of its delicious taste and smell.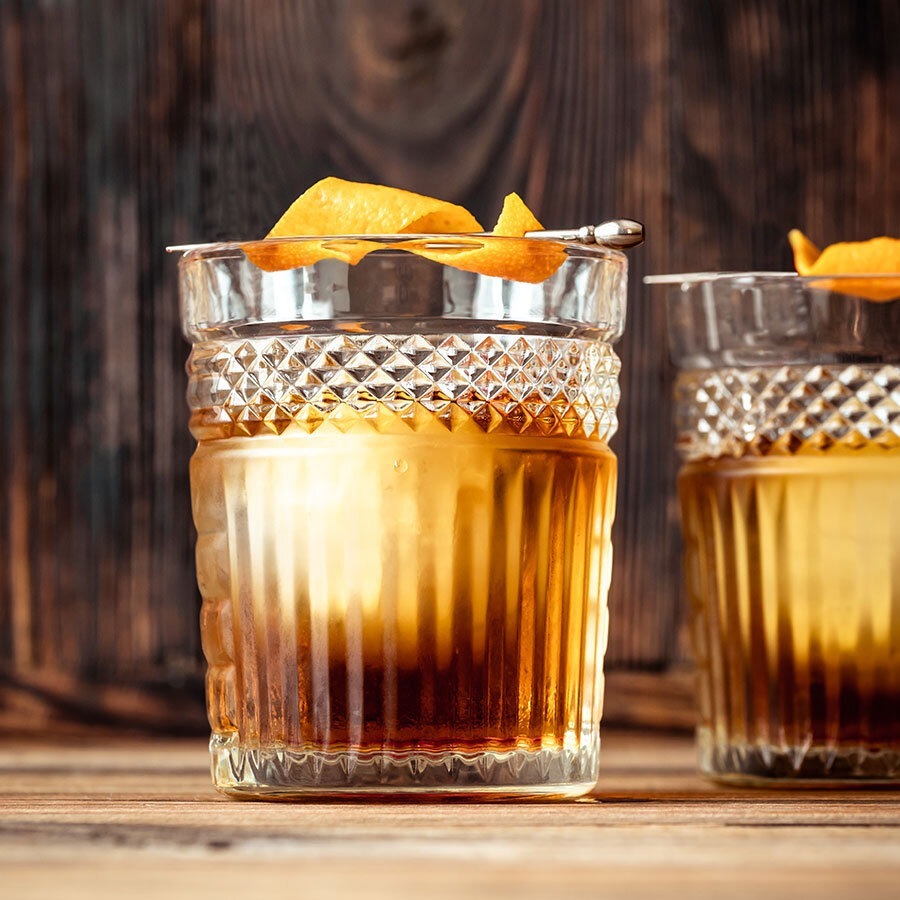 Peanut Butter Whiskey Taste & Smell
Peanut butter has a strong flavor, but when combined with whiskey, creates a nutty, smokey and sweet experience.
Though branded as a hard liquor, whiskey's not as far from the nut as you'd think. Distilled from the same earthy grains and mash that make beer, ale, and stout, whiskey is famous as a hard liquor for its smooth, nuanced flavor and dry, oaky taste. Meanwhile, peanut butter is sweet, light, and nostalgic. When combined, they create peanut butter whiskey, a flavor everyone can enjoy.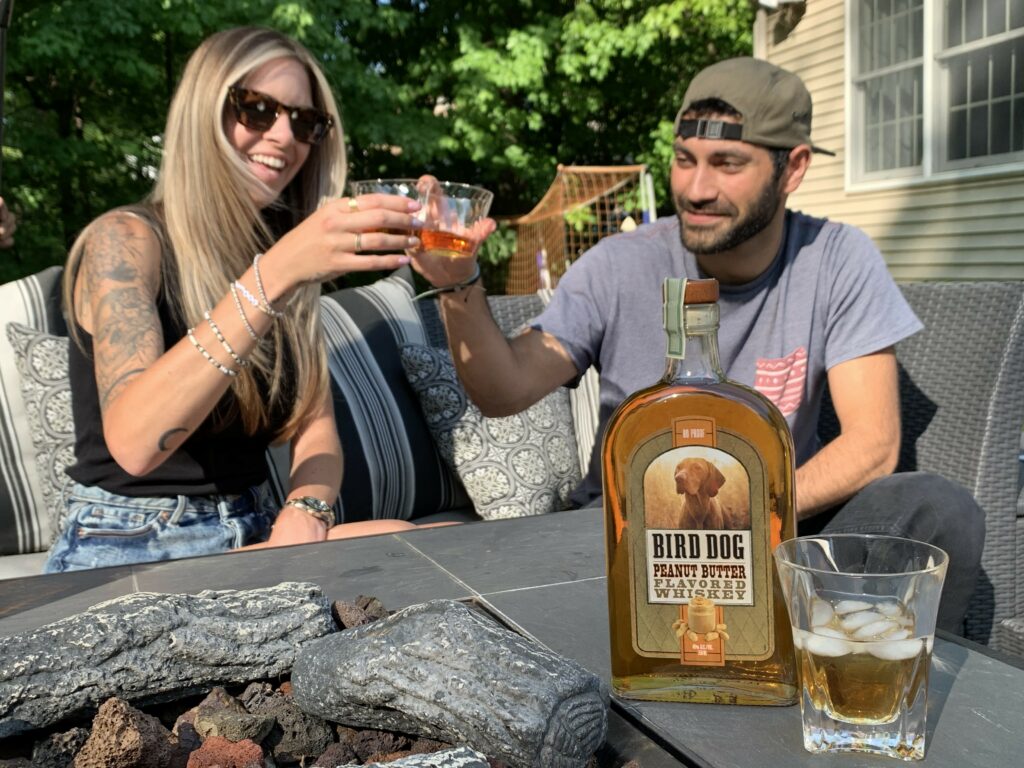 And don't forget about smell—that's a big part of the whiskey experience too. Just like the complex flavor profile, the peanut butter whiskey scent's got a lot going on too. When sniffing your classic bourbon, chances are you'll pick up on hints of vanilla, along with yeast or malt (it could even smell something like biscuits). You could also detect charred wood, which lends whiskey a sweeter flavor as it matures. Once you're talking about peanut butter whiskey, you take the classic scents and flavors, then add the earthy scent of peanuts that warms the nose—and, most importantly, the taste buds.
Bird Dog's Spin on Peanut Butter Whiskey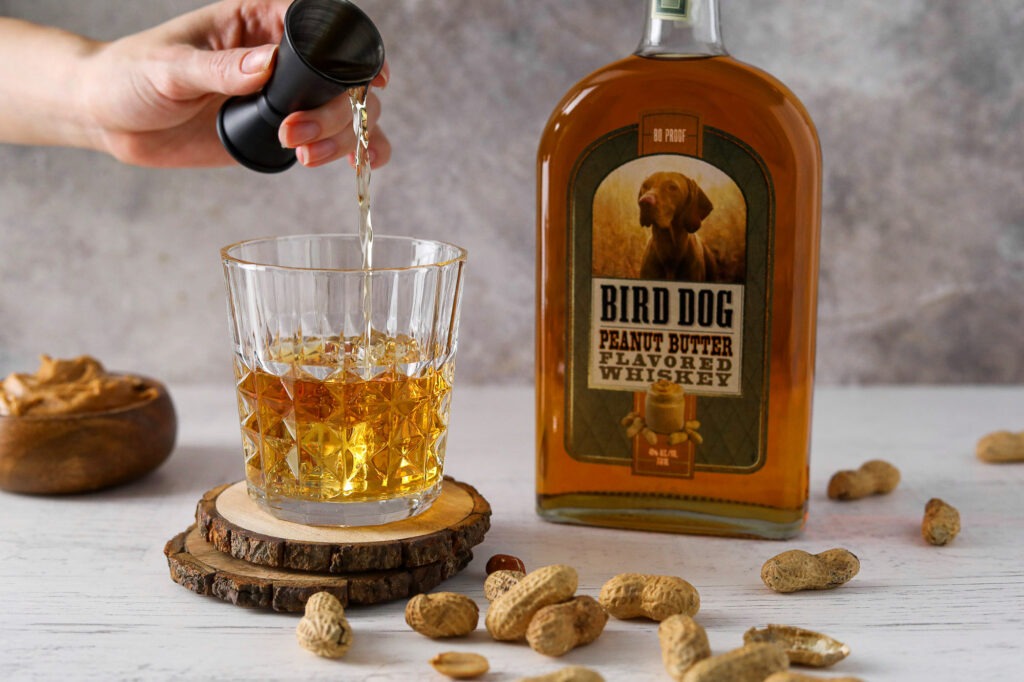 As we've developed the most awarded family of flavored whiskeys, we've come up with our own take on this marriage of creamy nuttiness and subtle complexity: Bird Dog Whiskey's Peanut Butter Flavored Whiskey.
Right off the bat, Bird Dog Peanut Butter Whiskey warms the nose with the earthy scent of peanuts and a light dusting of wooden char. The body itself is uniquely smooth. It goes down with notes of peanut, salt, and cream that blend well with the vanilla oakiness of the base whiskey. And like any worthwhile whiskey, the drink finishes with a slowly fading heat that warms the throat and leaves behind the soft taste of caramel.
Like many combinations before it, peanut butter once again proves to be a winning flavor in nearly anything it's put in. And our specific blend works so well that the global World Whiskies Awards awarded Bird Dog's Peanut Butter Flavored Whiskey as the winner for the best American flavored whiskey of 2021.
For more on Bird Dog Peanut Butter Flavored Whiskey, head on over to the flavor page. If you want some for your own bar, click here to order online from some trusty retailers. While you're at it, take a look at some of the peanut butter whiskey cocktail recipes or peanut butter whiskey food pairings you can create with Bird Dog Peanut Butter. Life is short—give peanut butter whiskey a shot.