Why You Need Peanut Butter Whiskey at Your Tailgate
Is there any better combination than whiskey and tailgating? Well, we think whiskey goes with pretty much anything, but it's the best alcohol for tailgating in particular: easy to pack, keeps you warm, and pairs great with game-day food. Here are our top three reasons why you need whiskey — and specifically, Bird Dog's Peanut Butter Flavored Whiskey — at your next tailgate party.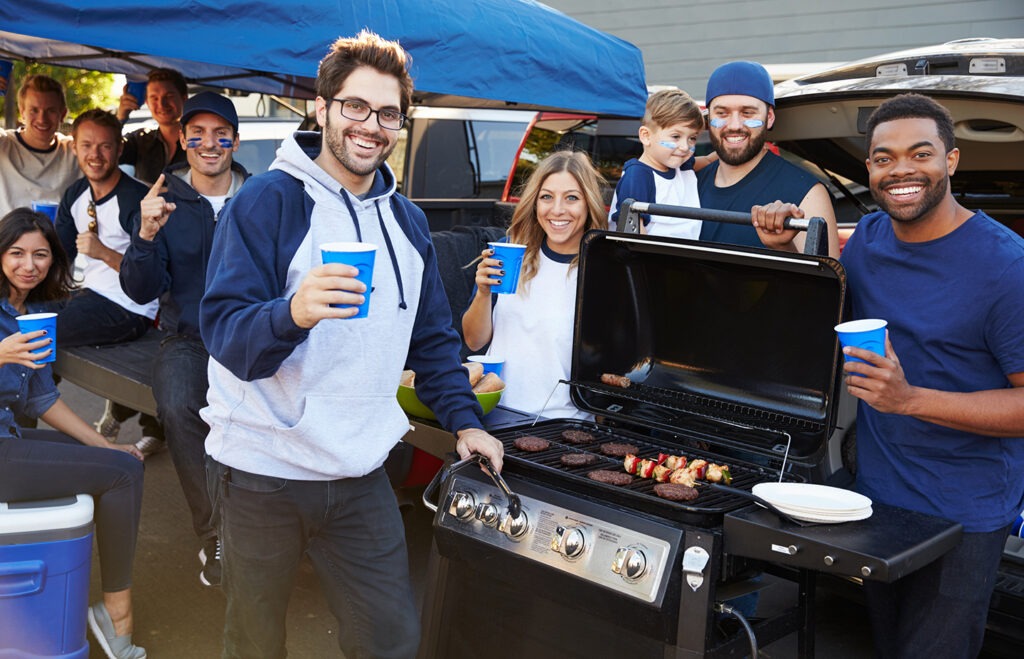 Peanut Butter Whiskey is a Perfect Fit for Gatherings
Space is at a premium on game day. Even we can acknowledge that finding space to pack liquor can be tough when you're also bringing chairs, blankets, food, water, and more… but the great thing about whiskey is that it's compact, leaving plenty of room in the trunk for your other game-day essentials.
Peanut butter whiskey is even better on the go, though, because it's such a universally loved flavor. Who doesn't like PB&J or peanut butter and chocolate? Tailgating is absolutely a "the more, the merrier" experience, but to make that experience work, you need a drink that works for everyone, and peanut butter whiskey fits the bill.
Peanut Butter Whiskey Mixes with Hot or Cold Cocktails
As George Carlin pointed out, "football is played in any kind of weather: rain, snow, sleet, hail, fog… nothing will stop the struggle!"
As fans, that means we have to be prepared for anything. Some game days might be balmy, others freezing. The great thing about peanut butter whiskey is that it goes great in both hot and cold drinks, so regardless of the weather, you're prepared.
Here are two of our favorite tailgate whiskey drinks: on cold days, try peanut butter whiskey in hot chocolate. It's easy to make, and who doesn't love the classic combo of peanut butter and chocolate, plus it keeps you warm for a long time. On hot days, try The Dude Drink, which includes peanut butter whiskey, Kahlúa, and milk.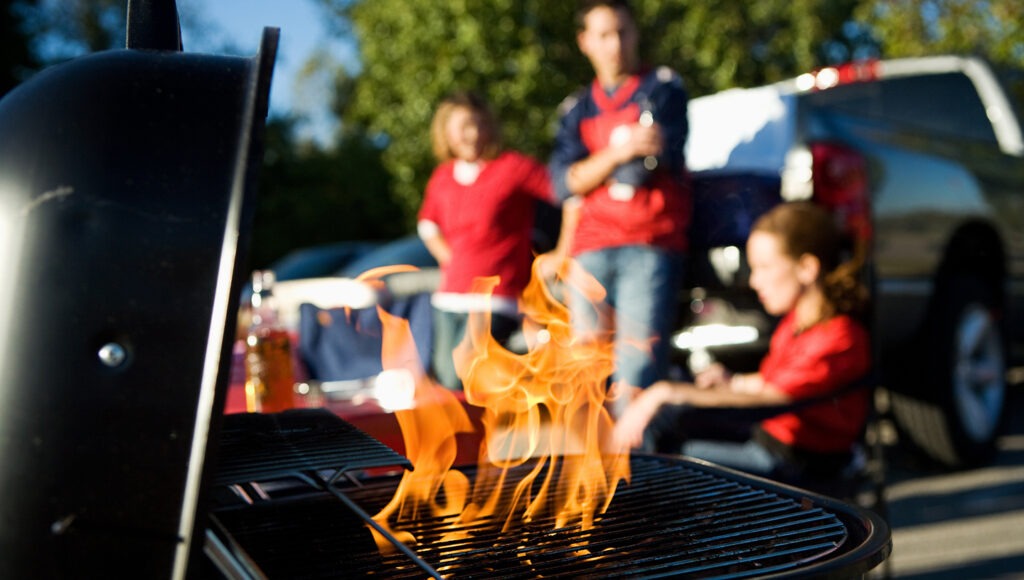 It's Great to Infuse in Your BBQ
Who says you have to limit whiskey to the glass? Peanut butter whiskey goes great with all kinds of game-day flavors. Infuse it into your cooking and baking or pair it with food and you're all set for an unforgettable tailgate experience.
Peanut butter whiskey goes great on meat; try infusing it into your BBQ sauce or using it to make a marinade. Use it in a vinaigrette on your salad, or bake it into some cupcakes for the perfect game-day dessert. The possibilities are endless.
We can say with confidence that peanut butter whiskey is simply the best whiskey for tailgating. And our specific blend works so well that the global World Whiskies Awards awarded Bird Dog's Peanut Butter Flavored Whiskey as the winner for the best American flavored whiskey of 2021.
If you're convinced that you need peanut butter whiskey at your next tailgate, order Bird Dog Peanut Butter Whiskey online from some trusty retailer or locate a bottle of Bird Dog Peanut Butter Flavored Whiskey near you. Life is short—give peanut butter whiskey a shot!