Ultimate Guide to Peanut Butter Whiskey
Peanut butter is a staple of the snack world. Thick and creamy, sweet-tasting and even containing a little bite (if you're one of those people who like it crunchy-style), it goes great with chocolate and, of course, jelly. These days, though, you're likely to see it pop up in delicious, unexpected places, like as an ingredient in savory cooking recipes or as your new favorite flavored whiskey.
Bird Dog Whiskey Peanut Butter Flavored Whiskey takes two great things and joins them together. Starting with peanut butter's bold sweetness, we build on it with aromatic vanilla and caramel undertones that give each sip a warm, smooth finish. This attention to detail won our peanut butter whiskey the Best American Flavored Whiskey Gold Medal from the global World Whiskies Award competition—and made it a fan favorite.
We want to help you take it to the next level with our very own guide to peanut butter whiskey, featuring pairings, cocktails and more, to help you sip, sniff, mix and savor every single drop.
Peanut butter and whiskey seem like they should be so different from each other. Peanut butter is salty, but also smooth and sweet. Whiskey is smokey and woody. But at Bird Dog, we've found time and again that whiskey can create winning flavor combinations with pretty much anything. Chances are, you've already tried a few of our amazing flavored whiskeys yourself.
You're here to learn about peanut butter whiskey, though, and you're in luck. Discover why Bird Dog Whiskey Peanut Butter Flavored Whiskey has become one of our most popular varieties specifically because of its taste and smell.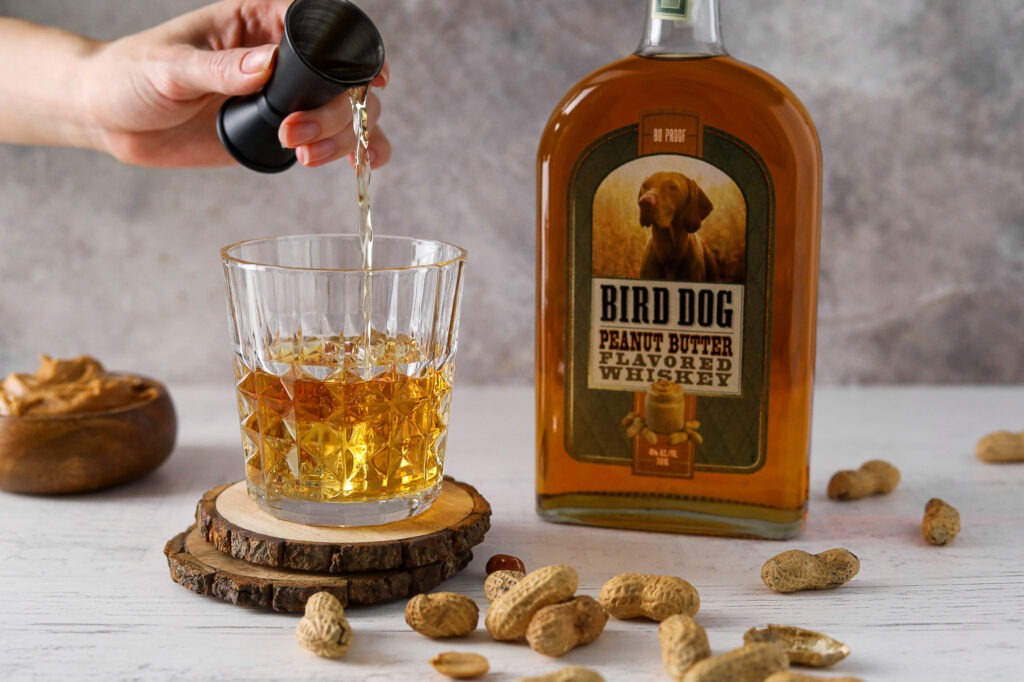 Peanut butter and whiskey pair amazingly well but let's take it a step further and see what else pairs with peanut butter whiskey.
By itself, peanut butter is delicious. Once you add whiskey to the mix and pair it with food, the possibilities are endless. Peanut butter whiskey goes with everything from fruits to sweets, all the way to your main course entrees and beyond.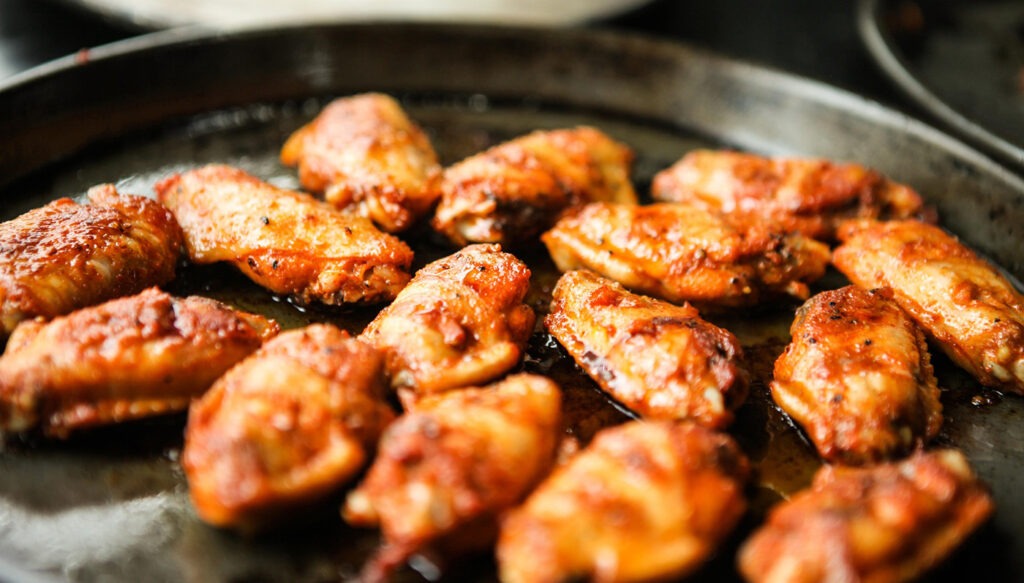 Food pairings are great, but sometimes, you just want to enjoy a great peanut butter whiskey cocktail by itself. Good news is, there's no wrong way to enjoy your favorite flavored whiskey. You just need the right recipes to help you properly mix it with the other spirits and flavors you love.
Look no further. Here at Bird Dog, we pride ourselves on recipes that make the most awarded brand of flavored whiskeys even more fun to drink. With that in mind, we've put together, for your reading and drinking pleasure, the best assortment of recipes to pair peanut butter whiskey with sweet, fruity and coffee tastes.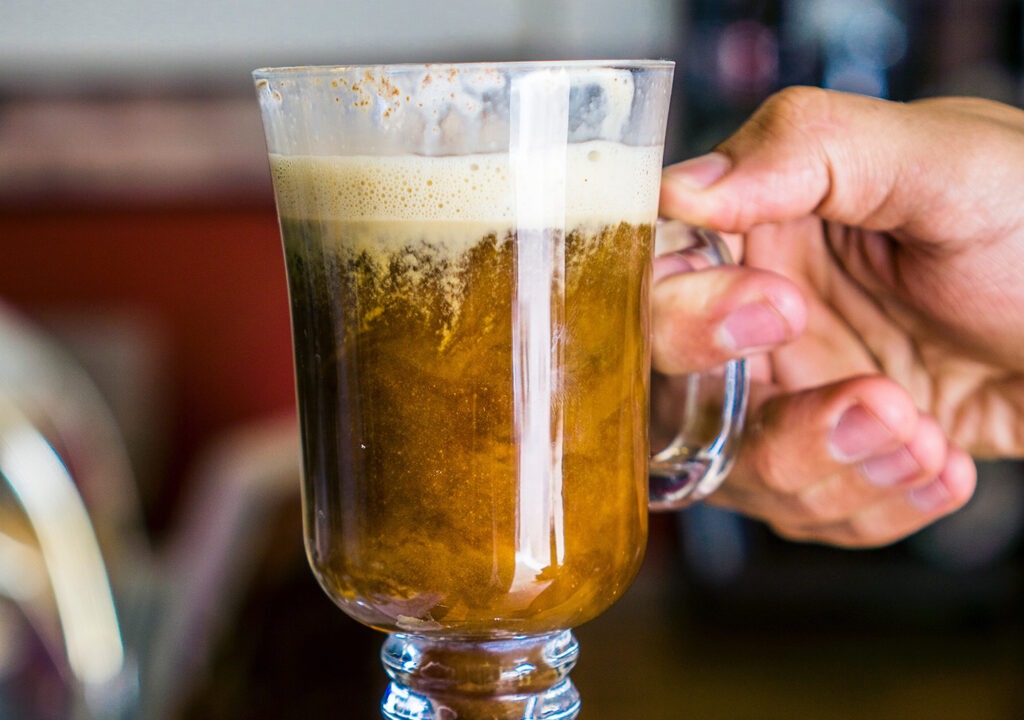 To keep game time from being lame time, celebrate the big day with a tailgate, and fill up the flatbed with everything you need. Chips and salsa? Check. Burgers and brats? You betcha. And beverages? Well, that's what Bird Dog Whiskey Peanut Butter Flavored Whiskey is for.
There's no better combo than a tailgate and your favorite flavored whiskey. Whiskey's easy to pack, pairs great with the game day eats, and warms you up fast when it's a cold one outside. If you need more motivation, here are our top three reasons for bringing peanut butter whiskey to your tailgate party right here.